First, we see tall medieval towers above a green ocean of vines. They announce the Château Smith Haut Lafitte, a building that thirty years ago became the fortress of the Cathiards, Florence and Daniel. The couple managed to put this 78-hectare vineyard in Martillac, Gironde, on the map of great Graves wines. And her daughter Mathilde has turned it into a bastion of wine tourism, creating, in 1999, with her husband, Bertrand Thomas, in the midst of Les Sources de Caudalie grapes. This luxury hotel with vintage charm has a spa focused on "vinotherapy", where clients bathe with delight in wooden barrels: here we rejuvenate ourselves in oak barrels.
We needed a chef in tune with this viticulturist universe. We imagine a cook à la Dionysos immersed in bacchanalian celebrations, and it is a fifty-something man of Olympian calm and rare humility, Nicolas Masse, who appears. This native of Cherbourg (Manche) now runs three establishments within the hotel complex: Rouge, a tapas bar (dishes from 9 euros), La Table du Lavoir, a gourmet inn (dishes from around 25 euros), and La Grand 'Vigne, a two-star restaurant (menu from 165 euros). Since his arrival in 2009, Nicolas Masse has turned his kitchens into a unique experimental laboratory, where he searches for the perfect combination between food and wine. Here, and this is an exception, the kitchen is at the service of the vineyards.
The chef goes beyond the obvious (getting out of the winegrower's sauce), smokes his meat with vine shoots, works a chocolate ganache with the wood of the roasted barrels, thinks of his dishes as others do the assembly of good bottles: in adjusting its acidity, its texture, its length on the palate… Interview with a grape lover, who places the glass at the heart of the dish.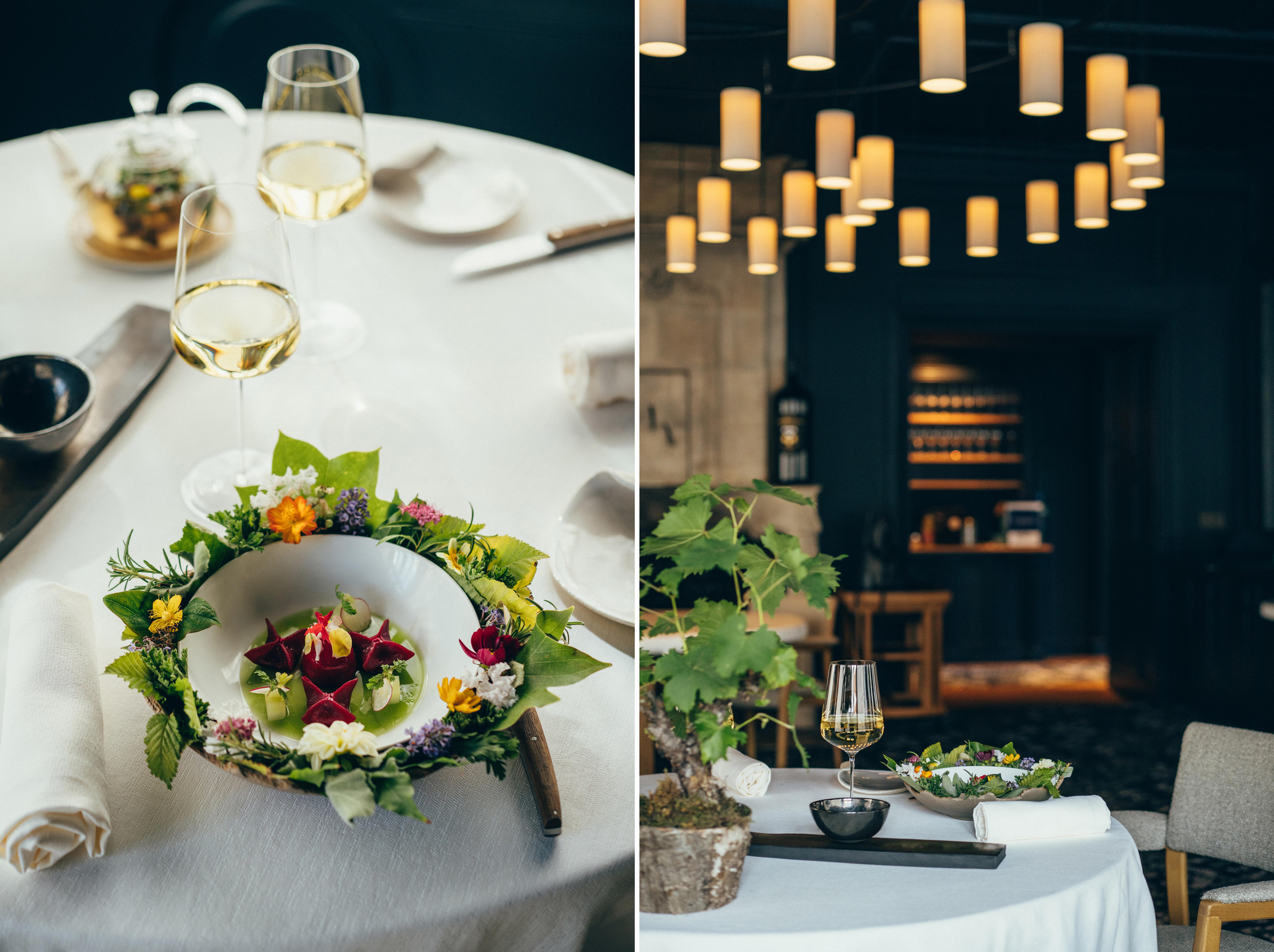 When you arrived in Martillac in 2009, in the kitchens of the Caudalie Fountains, the Bordeaux region was almost a gastronomic desert. Why ?
There were very few stars: Thierry Marx, Michel Portos, Philippe Etchebest… And the territory in general was not very dynamic. We come to visit a castle, discover a wine, not big tables. The local restaurants remained in a rustic kitchen, with very good dishes, such as lamprey Bordeaux [la sauce mélange du vin rouge et le sang du poisson], but lacked creativity. In the last ten years, everything has developed. And the great wine houses have understood the interest they had in hosting chefs.
You have 71.83% of this article left to read. The following is for subscribers only.