"Be a good host" ("be a good host"), this motto of designers Ray and Charles Eames, Vitra has made it its own. On its campus in Weil am Rhein (Germany), the design publisher has opened two café-restaurants to the public and offers its visitors the opportunity to experience all of its collections in immersive environments. It is in this same spirit that a Café Prouvé was created, in the heart of the Conran Shop, in Paris.
Vitra, which has been reissuing Jean Prouvé's creations for twenty years, wanted to celebrate the launch of new reissues by the master of modernism. For its part, The Conran Shop, one of the large furniture distributors (and specifically Vitra), had been looking to open a cafeteria within its Parisian boutique for some time. Over the years, discussions between the two parties resulted in the idea of ​​creating this space together as a tribute to the French architect and designer. A place with a nomadic vocation since it will fly at the end of October towards other cities in the world.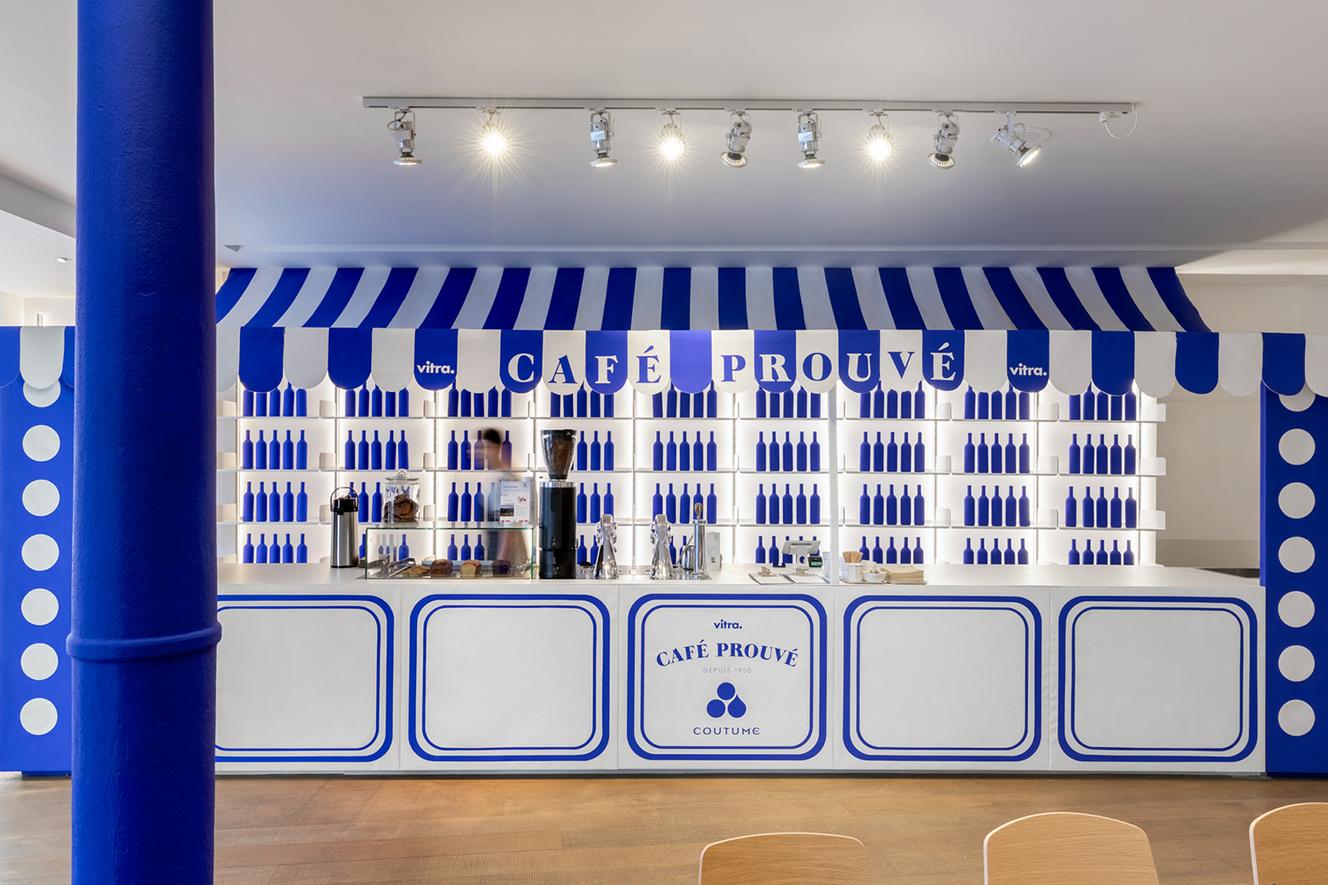 The Vitra teams envisioned a kiosk whose counter is framed by two bands of white dots on a Marcoule blue background – a new shade developed by Vitra as a result of research on the colors used by Jean Prouvé – evoking the characteristic portholes of his architecture. In front of this small pavilion, where coffee and other hot drinks, natural fruit juices, salads, sandwiches and pastries are served, customers can sit in a Cité or a Standard chair, around the EM table or the tables. An ingenious way of wanting to walk away with one of these icons of modernity, since all these pieces of furniture are obviously for sale.
Café Prouvé, The Conran Shop, 117 rue du Bac, Paris 7me.
Open every day from 10 a.m. to 6:30 p.m.