First we see the river, immense, wide, falsely calm. So we guess the forest, chewed but open to infinity. Only then do the images of this rubber fever return, which in the second half of 19me century of Manaus the "Paris of the tropics". The development was as sudden as it was anarchic, as ephemeral as it was excessive.
Extravagant luxury, vast and rapid fortunes, wretched living conditions of "syringeiros", the rubber tree collectors… Legends are still heard that local historians deny, but that speak of the madness of the time: the surroundings of the opera house were paved with rubber to muffle the noise of the horse-drawn carriages, certain notables would have sent their clothes to be washed in Portugal… In 1876, unfortunately, a perfidious Englishman, Henry Alexander Wickham, managed to steal enough rubber tree seeds to be able to grow trees in greenhouses that would be sent to Malaysia and Indonesia . The end of Amazonian rubber is near. Manaus collapses.
Searching for traces of this past splendor is the most moving of pilgrimages. The deterioration, the patina, the rust have charged them with an emotion that the display of gold and the ostentatious pretense probably did not manage to awaken in the same way. Even more than in the famous opera house, restored between 1988 and 1990, we find them wandering the streets, crossing wide squares adorned with statues of long-forgotten characters, discovering behind a dilapidated gate the deranged shutters of a sumptuous residence whose vegetation invades today the stairs…
In the historic center, flashes of the past
The Eiffel-type iron buildings of the Adolpho Lisboa market, built by the Belgian Joseph Danly, have maintained their prestige, although the market itself has grown considerably. We still come across sellers of yucca, fish, all these objects necessary for the life of the caboclos, a population that lives on the banks of the river. The market, moreover, has largely overwhelmed this metal skeleton, and the surrounding streets are a veritable display of shops, knickknacks that surround the beautiful Nossa Senhora da Conceiçao cathedral.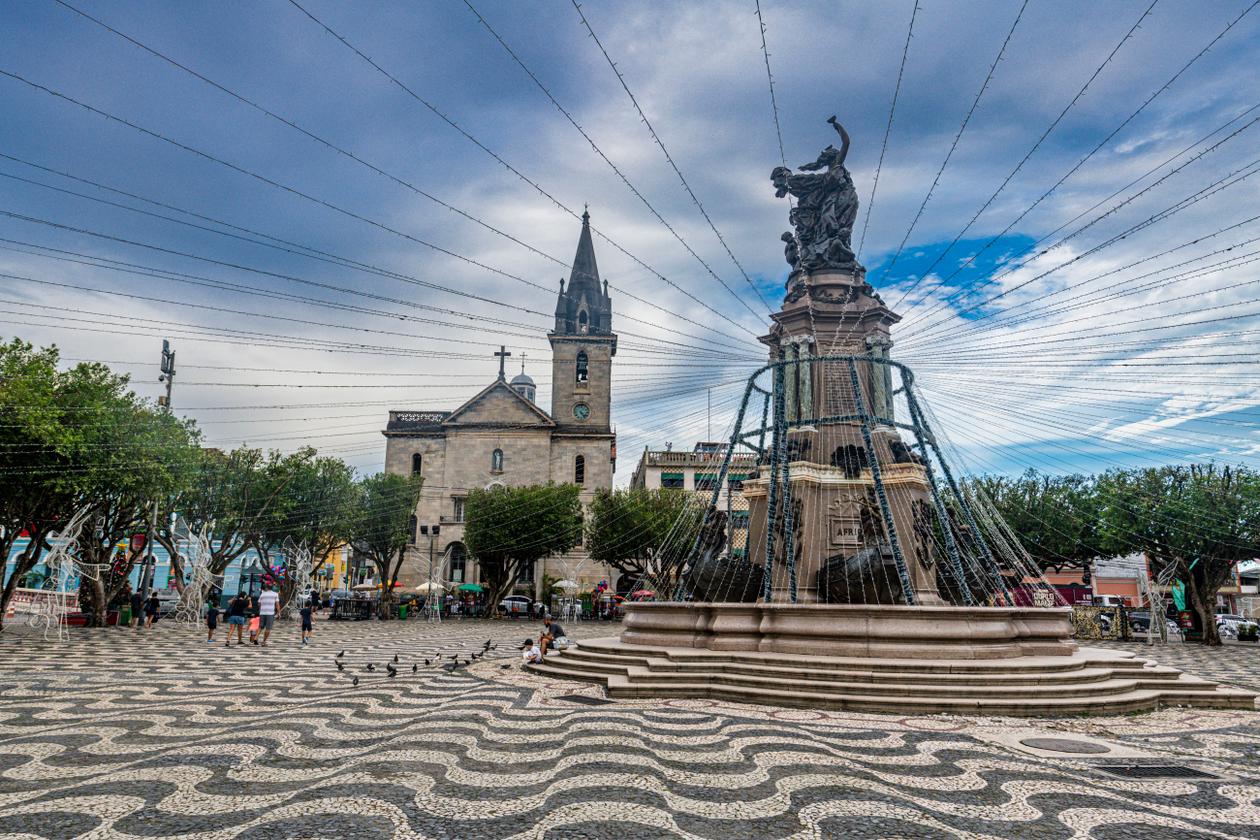 Surrounding the market and going up towards the opera stretches the historic center. Here again, glimpses of the past can be seen at the end of a courtyard, behind trees, wedged between two large concrete towers. The oldest houses struggle as best they can against humidity and rot. Of one that, restored, serves as the headquarters for the Geographic and Historical Institute of the Amazon, how many collapsed, abandoned? Large squares built on the model of larger squares Spanish, vast and rectangular, marks the colonial imprint. Orchestras reverse them at night, and it's not uncommon to come across a samba group practicing at the end of an alley.
You have 62.32% of this article left to read. The following is for subscribers only.