By
The FC Marseille newsroom Published in – Updated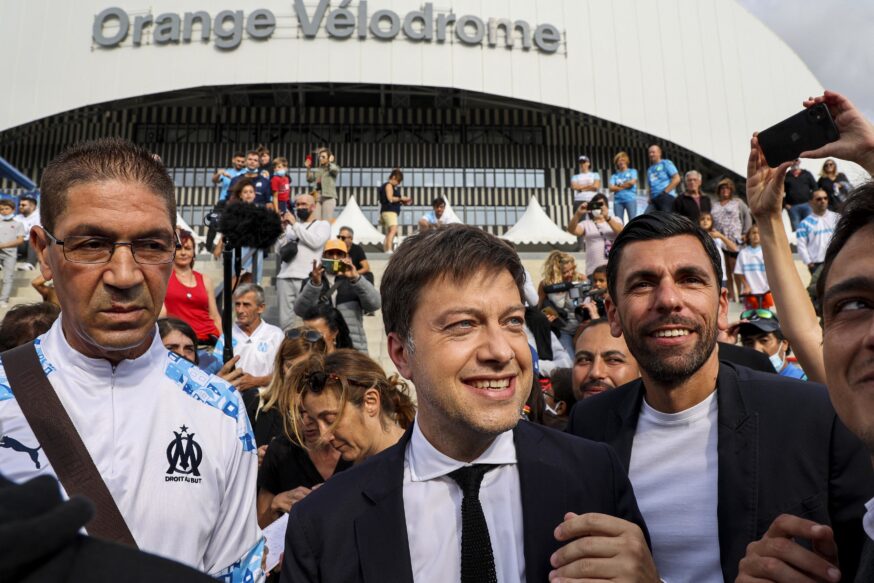 Benoît Payan, Mayor of Marseille, during the tribute to Bernard Tapie, former president of Olympique de Marseille, in front of the Orange Velodrome, in Marseille, France, on October 3, 2021. Photo by Denis Thaust/Avenir Pictures/ABACAPRESS.COM Photo by Icon Sport

Olympique de Marseille and the Marseille City Council have signed a new agreement for the operation of the velodrome stadium until June 2023. The mayor of Marseille welcomed the rent increase negotiated with the Olympic club.
In the columns of the newspaper La Provence, the mayor of Marseille explained why it was important to renegotiate the rent of the Stade Vélodrome upwards. This can already reach 9 million euros this season.
It was not fair that Marseille paid instead of Olympique de Marseille
Also read: Mercato OM: Clauss Explains Why He Turned Down A Big European Club!
"When I was elected a municipal councilor (in 2014, editor's note), I very quickly raised the alarm about this issue. The rent, at that time, was 3 million euros a year. Then it went to 4 million euros because we had pressured the municipality, then to 5 million euros (from 2017, editor's note). This year, the rent will be 6.5 million euros. Or 1.5 million euros more than before. With a variable part that will most likely increase this amount to 9 million euros for the City of Marseille. This variable part is, according to our calculation methods, easily achievable thanks in particular to the Champions League. This would represent three times more than at the beginning! It is a satisfaction for me. When we want we can! Taking into account that the rental price of the Velodrome must be correct, it was one of my first fights in the opposition. It was not fair that Marseille paid instead of Olympique de Marseille. Justice has been restored. The higher the rent, the more the Marseillais benefit from this money. » benoit payan – Mayor of Marseille – Source: La Provence (09/22/2022)
Also read: The contracts of the Marseille squad, the exorbitant amount of the Vélodrome, Clauss said no to Chelsea… The 3 news from OM this Thursday!
wpDiscus